A blend of acoustic rock and World styles, the Adrian West Trio treats audiences to an infectious mix of originals, covers and instrumentals featuring vocal harmonies, guitar, electric violin, bass, drums, and tasteful use of live "looping".
Adrian started playing violin at the age of four and in his teens studied classical violin at the McGill Conservatory of Music in Montreal. He later learned to play drums, guitar and developed his vocal and songwriting technique.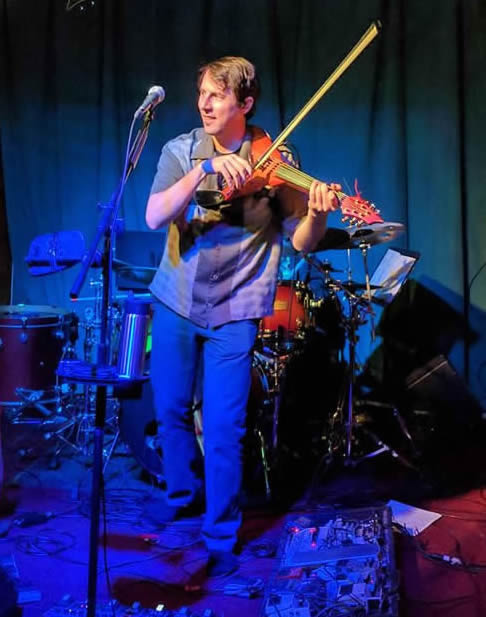 Photo by Heather Keevican
He moved to the San Francisco Bay Area in 1995 where as a sideman violinist he began supporting local Bay Area bands, playing some of the area's better known venues including the Fillmore, Yoshi's SF (main stage), Slim's, The Independent and The Sweetwater.
When Adrian began performing solo, he combined violin, guitar, mandolin, beatboxing and vocals into a live performance that relied heavily on 'looping'. He recorded an all-instrumental demo CD called The One-Man String Quartet which got airplay on Keller Williams' nationally syndicated radio show Keller's Cellar, as well as on Derk Richardson's Hear and Now show on KPFA in Berkeley.